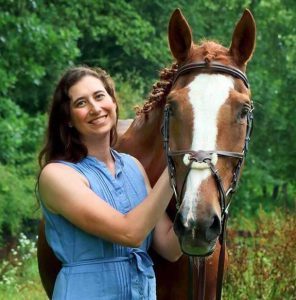 New beginnings are exciting, but scary. It can be easy to coast through life without pushing yourself outside of your comfort zone or making the leap to try new things. I have always aspired to own a veterinary practice, but until recently that felt like just a dream. I've loved the idea of practicing medicine the way I want to and making sure my clients are treated how I believe they should be treated. Now I'm taking my chance, and what was once an abstract concept becomes real.
Building this practice from the ground up has its challenges. In some ways it feels like I'm flying by the seat of my pants! But I'm fortunate to have tremendous support from my husband, my family, and many pet owners in the area who know and admire me. And it's great to have a clean slate to work with and to set my own goals and priorities. There is no baggage – no preconceived notion of what this practice is about. I think it's appropriate that we are opening in the spring since it is the season of renewal and change. I don't know exactly where things will go, but I'm eager to find out. In opening this practice I am starting fresh, and it feels amazing.
Writing this blog is another way that I am pushing myself out of my comfort zone. I am veterinarian and a science major, not a writer, and I hope readers find what I have to say worthwhile. The goals of this blog are to keep clients informed and to share my experiences with the world. I will be posting about news in the veterinary community, different disease processes, interesting cases I've come across, and anything else I can think of that clicks! If you have any suggestions for things you would like to see in future blog posts, let me know!