About Us
We are a family owned and operated veterinary practice in Spotsylvania, VA established in 2017. As animal lovers ourselves, we know how important pets are in your lives and are excited to offer our services to you.
Emily McNally, VMD, cVMA- Chief Veterinarian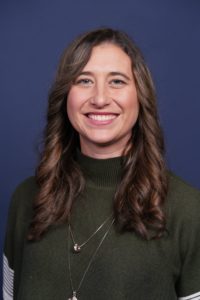 Dr. Emily McNally grew up mostly overseas due to her father's job as a diplomat for the State Department. Her childhood years were spent living in Mexico, Guinea, Honduras, Brazil, and Argentina. Her love of animals began at a young age. Emily would constantly ask her parents for a dog, cat, or miniature horse to take care of. She started horseback riding at the age of 8 and spent her high school years riding and competing as a show jumper. Her dream of becoming a veterinarian started around the same time and never abated.
Following high school, Dr. Emily attended Hollins University in Roanoke, VA where she majored in Biology and double minored in Chemistry and Mathematics. After graduating summa cum laude, she attended the University of Pennsylvania School of Veterinary Medicine, earning her degree in 2012. She then completed an ambulatory internship at Rood and Riddle Equine Hospital in Lexington, KY where she worked with thoroughbred breeding farms and racehorses, sport horses, and companion horses.
After her internship, Dr. Emily returned to Virginia and worked as an equine veterinarian for three years. She completed her medical acupuncture for veterinarians certification in April 2017 through CuraCore in Fort Collins, CO. Currently, Dr. Emily also serves as Veterinarian-In-Charge at the Kincheloe Spay/Neuter Clinic in Fredericksburg, VA where she works two days a week as a surgeon providing low-cost spay and neuter services for dogs and cats.
Dr. Emily enjoys caring for the menagerie of animals at her home in Spotsylvania, VA. She is the proud owner of two horses, two goats, a pot-bellied pig, two dogs, and four cats. She also enjoys spending time with her children, Dash, Dorian, Eve, and Ellie, and her husband, Daniel.
Caitlin Malik, DVM- Associate Veterinarian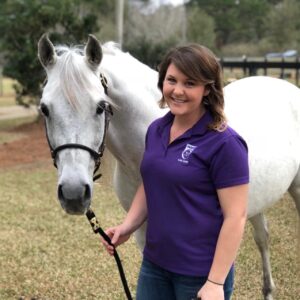 Dr. Malik is originally from southern Louisiana, where she grew up showing Arabian horses. With dreams of becoming a veterinarian for as long as she can remember, Dr. Malik completed both her undergraduate degree in animal science and veterinary degree at Louisiana State University. After graduation, Dr. Malik decided to move north to complete an equine internship at Blue Ridge Equine Clinic, followed by specialty training in large animal internal medicine at Virginia Tech. Dr. Malik's professional interests include large animal preventative care, neonatology, and endocrinology. In her free time, Dr. Malik enjoys cooking, gardening, and exploring the area with her two dogs: Penny and Nora.